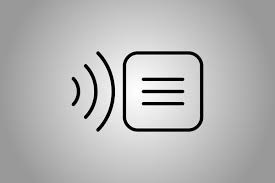 Are you confused between outsourcing transcription services or building an in-house team? In our opinion, the former sounds more reasonable and convenient. A lot of points must be taken into consideration such as location, budget, quality, security and many other things.
So, Let's Dive Deeper into the Major Benefits of Outsourcing Transcription services!
⮚    Benefits for the Team
Hiring a complete in-house team requires a big budget as you have to offer the employees certain benefits such as ESI, PPF, health insurance and other perks which will be an added cost to you. However, these benefits are not required when you choose to outsource the job. The only payment that needs to be paid is for the services.
⮚    Location and Extra Budget Crunch
If you choose to build an in-house team of transcribers then, an infrastructure must be present there. You have to provide them internet connection, laptop, electricity, and other benefits as well. All of these are nothing but unnecessary extra expenses that one can easily avoid by choosing to outsource the project. While it comes to outsourcing, the infrastructure cost is zero. Hence, by choosing outsource transcription services, you will deduct the substantial costs salaries and benefits.
⮚    Quality of the Work
Who can do a language job better than a native? Audio transcription is quite a difficult and tedious job that requires experienced and native linguists. Your in-house team member may not be a native in the language spoken in the audio or video. But, in the case of outsourcing, you are free to allocate the job to native transcribers who are skilful and efficient in that language. You do not have to worry about the QA process which will also be done by the transcriber. This way you can also release your team from performing transcription and let them execute their regular responsibilities efficiently.
⮚    Focus More on Business Development
If your staff aren't stressed over performing administrative tasks then, they are free to focus on the business development corner which is marketing and sales. Outsourcing transcription eliminates the strain on your HR and IT departments. Your management team can train staff and manage projects more effectively.
⮚    Productivity of Your Company
When you are building an in-house team, you have to consider vacation and holiday leaves, sick leaves which your employees may take. This might result in a productivity crunch. However, outsource transcription differs from this as you will only pay for the amount of the work outsourced by you to the transcriber. Holiday leaves, sick leaves do not come in this scenario and the productivity rate is quite good.
How to Choose a Potential Outsourcing Transcription service provider?
There are three aspects that need to be taken into consideration while choosing a partner.
▪       Cost of Transcription Service
Rate is perhaps the most important factor that needs to be taken into consideration. A trade-off between rate and quality is always present when it comes to outsourcing the work overseas. Most of the companies choose to work with native linguists as their quality will always be good.
▪       Quality of the Service
Every transcriber's or agency's aim is to provide accurate and standard transcripts.
The transcriber or the agency must be certified
The transcriber must be specialised in the desired field
The transcriber's residential location must be checked to know whether he/she is well-acquainted with the language
The company should have high standards for its staff
The company or linguist should be an expert while it comes to Quality Analysis.
▪       Security Check
You must look for a signed confidentiality agreement
End-to-end-encryption technology must be present so that your data can only be accessed by you and your intended recipient.
Are You Ready to Outsource Transcription Services?
Translation Light provides competitively priced transcription service which is performed by certified and experienced linguists.
Why should you choose  a professional translation agency as your transcription service provider?
Professional translation agencies ensures to provide genuine and 100% accurate language services as they are generally ISO certified.
Every language work goes through a rigorous quality check.
All audios and videos provided to us are only accessible by team leaders and assigned linguists.
They provide verbatim and intelligent verbatim transcription services. A transcript can be an additional layer of expertise that every file needs.