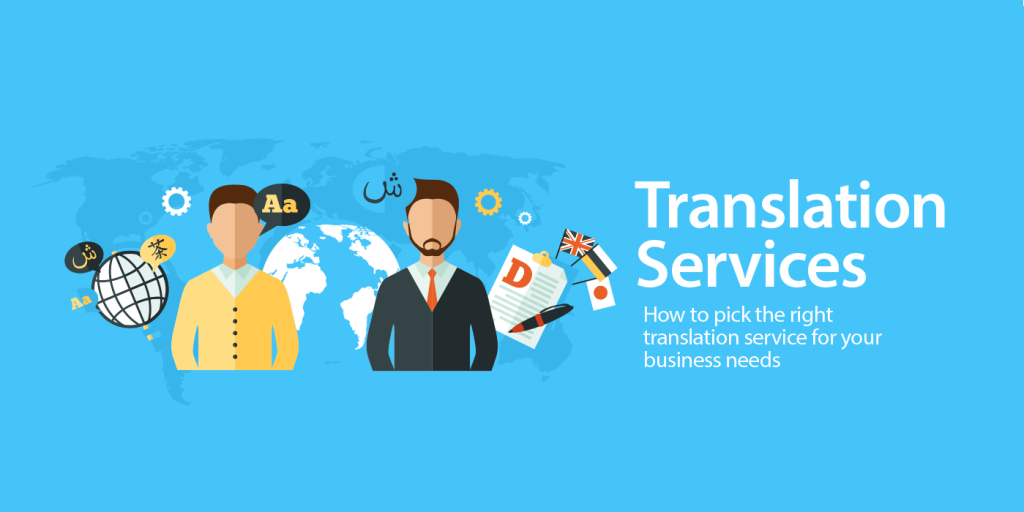 In the world of language services, transcription and translation services are two of the most popular services that go hand in hand despite having many differences. These two services may sound quite similar, but they belong to two different poles of the earth. Let's dive deeper into the structure of transcription and translation services to find out the differences.
What Does Transcription Services Mean?
Transcription means writing down an audio/video file into words of the same language spoken by the speaker. The transcriber will simply listen to the client's audio and provide the client with a written file of the audio in the exact same language. For example, an Italian client has sent an audio file to the transcriber for transcription. Here, the transcriber's job is to write down the exact Italian audio file in the Italian language.
What Does Translation Services Mean?
Translation services include translation of a written file in one language to another language. For example, a German client has sent a written file to the translator and the client has opted for Spanish translation. So, the translator's job is to translate the German file into a flawless and accurately written file in Spanish. 
Now, we have explained the definition of both the services, Let's discuss the fundamental differences between transcription and translation services.
Translation

Transcription

A translator works with two different languages. Knowledge in both the source language and target language along with the grammatical differences, idioms, cultural knowledge plays a pivotal role in translation

.

Unlike translation, a transcriber handles only the source language. So, the transcriber must have immense knowledge in the source language along with the accent.

The source of this process has to be in written format only

.

The source of this process can be an audio file, sign language or even a video recording.

In various cases, translation takes place after transcription only if the client has requested for it. Translation takes much less time than transcription.

Transcription is a time-consuming process. It includes categorization of the source file, assigning a subject matter expert (finance, marketing, legal, medical, technological, etc) and then transcription takes place.
Differences In More Depth Along With Examples
Transcription 
Many businesses use transcription services for promotional activities in various global markets. Transcription of videos or audios in posters and magazines of a brand comes into the global marketing scenario to improve the brand's awareness.

Transcription services are used even inside a courtroom. Everything that takes place inside a courtroom gets recorded. This recording goes through transcription to form a written file of a hearing. Transcription is used especially to transcribe a witness's or a criminal's recorded statements into a written format. This is a very popular service in the legal stream.

Transcription in the medical scenario is also available. The source is usually a doctor's voice file which records the patient's medical history or details of a patient that goes through transcription to form a patient's file in written format.
Translation
Translation services

facilitate global communication, global reach and enhance diversity. As it bridges the gaps of languages and people, it is a crucial process to enrich globalization.

Creative writing is essential in translation as a translator does not translate word-by-word, rather he/she converts the language without converting the essence of it.
Best Translation And Transcription Service Providers In The World
Temi 
If you are looking for easy to read, quick transcription of an audio along with perfection in grammatical use, accuracy, and low pocket pinch, then Temi is the perfect fit for you. Temi provides error-free transcription services within minutes even when your audio contains crosstalk, background noises and difficult accents with the price of $0.10 / minute. 
TranscribeMe
TranscribeMe is another quality transcription service provider with the highest customer satisfaction rate. They offer 24 hours delivery deadline, with secured transcription, high accuracy, and translation services as per the client's need at $.79/minute. Medical, finance, education are some of the popular industries of their work.
Rev
 Rev is primarily U.S based company with immense global reach. They offer transcription, translation, closed-caption services and handles audios as well as videos within 1-2 hours with the pocket pinch of $1 per minute. They have served famous global companies such as Facebook, Buzzfeed, Google, PBS, Disney, Amazon and many more.
TransPerfect
This is a global company with the reach in 86 global locations. They offer translation as well as transcription services in over 170 languages for top 12 industries such as marketing, corporate, medical, legal, etc. They provide meeting transcription, call transcription, seminar transcription, presentation transcription and many more.
Translation and Transcription services are interlinked with each other with various differences. However, they can indulge well and create a masterpiece. The uses of subtitles or even dubbing in movies from around the world are perfect examples of the coordination between the services. Let's not confuse both of these terms from now on.