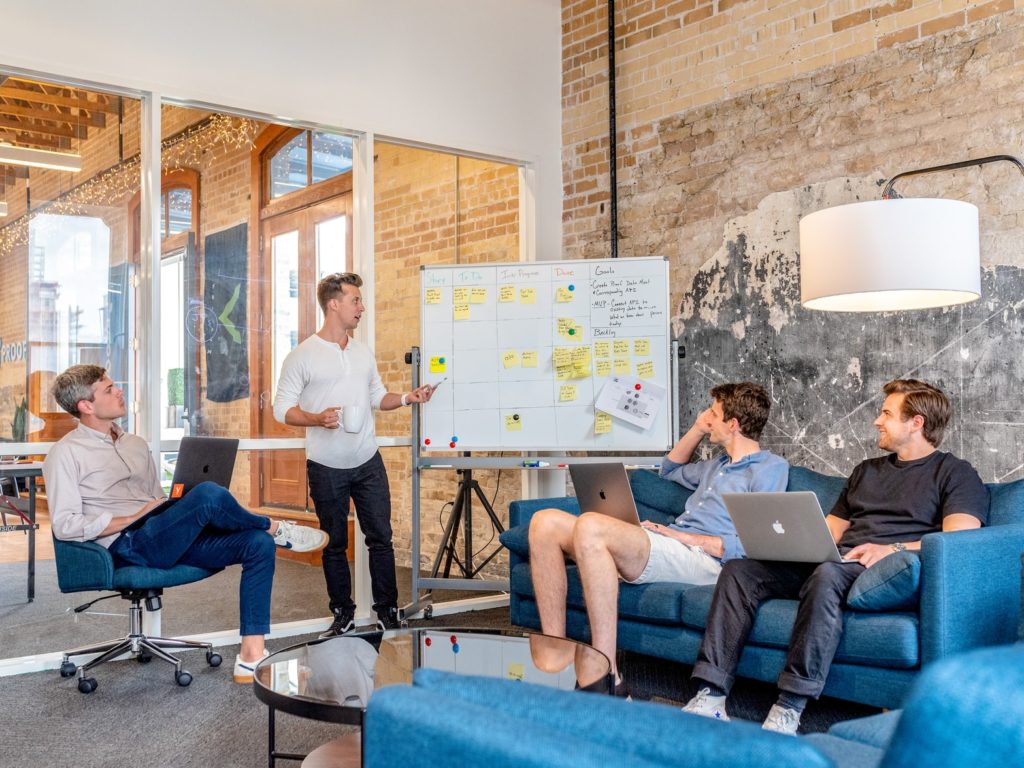 We can start with reading these famous lines by celebrated American Socioeconomics author Erik Qualman –
"Social Media is the biggest shift since the Industrial Revolution"
In earlier times, businesses used to promote their products through newspaper and television. Nowadays, newspaper advertising is down to 18.7% and 90% of people skip television ads with DVR. Today if someone wants to purchase a new phone, they take the help of social media and can see some reviews on phones through social media. According to various research estimates, only 14% of people trust advertisements. While 76% of people trust consumer recommendations for purchase decisions. Most of the people receive advice from their friends and followers through social media platforms within a few seconds. So, it seems that if you want to start a business, you need to promote it on social media to increase your marketing game.
So, Why your business needs a social media presence :
1.Showcase your products and services:
Social media gives businesses an effective and impactful platform for showcasing what your business is about and why your business stands out from the crowd. Social media makes it easier to let the world know what you have to offer. There are a total of 3.4999 billion active social media accounts out of the worldwide population of 7.7 billion. Kylie Jenner, a young woman and now a popular teen sensation, used social media to promote her business and now she's the youngest billionaire. Customers can see and reach out to your brands even outside of business hours. An online presence is just an extension of your brand that never sleeps.
Attract potential customers:
If a customer wants more information about your brand, they are most likely to do their research with just a click. Make sure that your account is SMO friendly. Potential customers will not put a lot of effort to find your brand. So, a simple Instagram search should provide them with all the information they seek.
Connect to your customers:
Social media is all about building bridges between people. This is true for both humans and businesses. Find bloggers and social media influencers who will work as a middleman between your brand and potential customers. Social media gives you the opportunity to truly get to know your customers on a personal level. Social media presence is one of the most important
investments that a business can make.
Marketing:
Social media platforms are an excellent marketing tool and it can be used as the backbone of your marketing strategy. They are also some of the most cost-effective methods of sending out information to thousands of people. Using the Internet for marketing purposes allows you to overcome distance barriers.
Predictive Analytics software can improve your brand's CRM(Customer Relationship Management):
Predictive analytics software gathers data from various social media accounts and predicts the upcoming trend for a specific industry. By looking at the trends, you can make improvements in your products which will help you improve the revenue game. Customer Relationship Management is an extremely important part of a business and social media is also a constant supplier in this part as well.
By now, we have understood the reasons why social media plays a
crucial role. So, now let's discuss the methods to do well in this field :
After activating business accounts on various social media platforms, you need to increase the traffic to make your brand reach to the maximum number of people. You can try utilizing Social Media Optimisation. The purpose of SMO is to use social media to increase traffic and it can help to increase your position in the search rankings.
To research on keywords, you need to socially aware of the trends. You need to know all the trends and hashtags and it is all about finding the phrases and topics that are searched by your target audience.
Example- Let's assume that you own a Chinese cuisine restaurant in Kolkata. So, people tweeting or posting about Chinese cuisine in Kolkata or searching #chinesecuisine on Instagram are likely a part of your target audience. So, try to use keywords that go with your brand.
2.Create a creative profile:
You need to optimize your profile. It might seem like a very easy task, but many brands lack creativity. Your profile is your foundation. So, try to build a strong foundation.
Content Creates a Concrete Business :
To increase the traffic, you need to mix original content and curated content in a correct ratio.
Headlines and Images: 'B2B Marketing Mentor' found out that images are the crucial tactic for optimizing content for social media. Include high-quality images in your media accounts. Try using spiced up headlines every time you post something.
In nutshell, it is safe to assume that social media is the most influential platform for the growth of your business. Using it correctly will bring a fortune to your business.